After 20 years in our building on 400 West, we moved into our new building, the James B. Lee Justice Center, a completely remodeled building at 960 South Main Street. The new space builds on the history of, and provides new and better ways for, "and Justice for all" partners—Legal Aid Society of Salt Lake, Utah Legal Services and the DLC—to serve the most vulnerable populations in our communities.
The new building is named after James Bracken Lee, who was a community leader with a lifelong commitment to justice and the law. Lee also had a fierce love of community and a belief in service to others that showed in his many charitable efforts. He helped found the nonprofit legal aid organization, Utah Legal Services, later serving as Chairman of the Board. He was one of the earliest supporters of "and Justice for all" and offered guidance as the organization grew. He was a mentor of many young lawyers and a committed supporter of bringing more women lawyers into the field.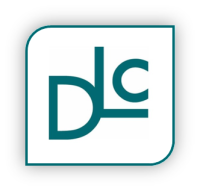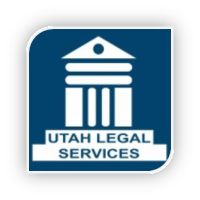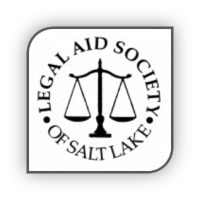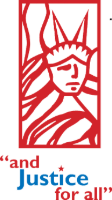 The Disability Law Center (DLC) is a private, non-profit organization designated by the governor as Utah's Protection and Advocacy (P&A) agency. Our mission is to enforce and strengthen laws that protect the opportunities, choices and legal rights of Utahns with disabilities.
Legal Aid Society of Salt Lake is a private non-profit organization that provides legal representation to individuals with family law cases as well as those needing protective orders or civil stalking injunctions in the Third District Court in Salt Lake County.
"Equal Justice Under Law" is one of our nation's most basic principles. Economic realities leave this promise too often unfulfilled. Utah Legal Services (ULS) is a nonprofit law office incorporated in 1976 committed to making equal justice a reality by providing free legal help in non-criminal cases to low-income Utahns. ULS serves the entire state with offices in Salt Lake City, Ogden, Provo and St. George. Specialized units also serve groups with special legal needs including migrant farm workers, American Indians and Senior Citizens. Utah has over 360,000 persons eligible for legal help from ULS. Many of these poor families live great distances from the Wasatch Front and are dependent upon the outreach programs of ULS.
"and Justice for all" works to increase access to civil legal services for the disadvantaged and for individuals with disabilities in Utah by creating and sustaining resources to ensure that Utahns across the state have access to the legal system, regardless of income level, disability, age or minority status.