The Workforce Innovations and Opportunities Act (WIOA)
Under the Workforce Innovation and Opportunities Act, also known as WIOA, people with disabilities now have greater services and support in finding work. Your disability should not keep you from working in your community. The Vocational Rehabilitation program helps people with disabilities prepare for and keep a job.
Vocational Rehabilitation
Vocational Rehabilitation, also known as VR, is a program that helps people with disabilities prepare for and keep a job. The goal of VR is to help you be able to do it yourself. VR will provide you with services that include job counseling and information. They can also refer you to other people who may be able to help you find a job. (34 CFR 397.40)
Once you qualify for services from VR, you will work with your VR counselor to create an employment plan. This plan is based on your strengths, resources, priorities, concerns, abilities, capabilities, interests, and informed choice. (34 CFR 361.1)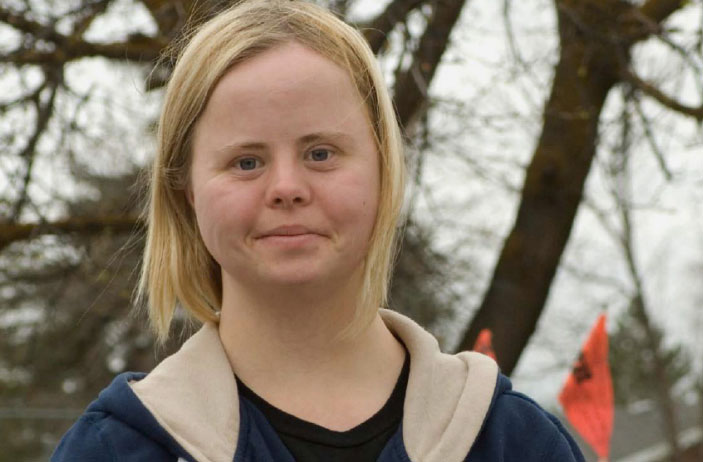 Working in the Community
The Disability Law Center is excited to see people with disabilities having more services and opportunities to work in their communities. One purpose of the WIOA is to increase economic independence for all by providing opportunities for those hired below the minimum wage. Under the WIOA, VR will review and re-evaluate people with disabilities who are employed and receiving below the minimum wage to see if alternative work options may be a better fit for them. This review will continue to happen every year that a person with a disability works for less than minimum wage. (34 CFR 361.55)
"I liked my job but I wanted to work at a bike shop and make more money. I fixed bikes at home with my brother before. I worked with my employer and VR to apply for VR services and was found eligible. After I got some support and a job coach, I was able to work part-time, for minimum wage, in a bike shop. I really love what I'm doing! My job coach is still checking in with me, but pretty soon I'll be on my own!"
For more information or help understanding how the Workforce Innovations and Opportunities Act may affect you, contact the Disability Law Center. We want to support people with disabilities in their determination to be employed.